The Do's and Don'ts: Launching Your First Jewelry Collection
The Do's and Don'ts when Launching Your First Jewelry Collection. 8 tips on how to find the right partner, what to consider and successfully manufacture your jewelry.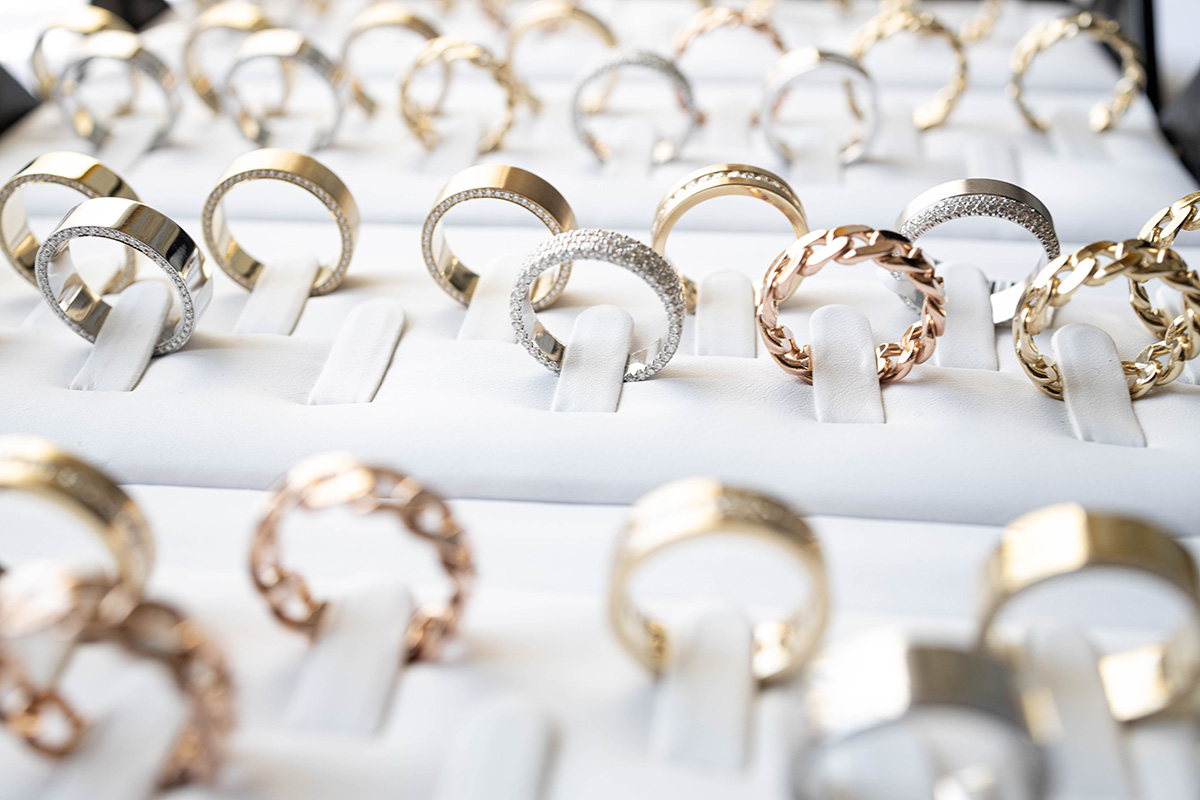 Do's
1. Set your Budget: Determine how much you can spend in total. 
Budgeting begins with understanding your market research. Have you identified your target market and the maximum amount they would be willing to pay for your proposed product? If you don't yet have the answer, it's still workable as long as you have a general idea of where you need to be on a per-piece basis. 

Other things to keep in mind when budgeting: Remember that the smaller the order, the higher the per-item cost. Also, for less expensive products made in brass or silver, you will most likely have a minimum quantity required if you want to work with a true manufacturer.
2. Set your Budget: Determine how much you can spend in total. 
This goes back to understanding your product fit and customer base. Is your target demographic people who are spending $50, $500, or $5000 on jewelry? This needs to be defined from the beginning.
3. Private Label vs. White Label vs. Custom

Decide whether you want a completely unique and customized product, or if you want to carry a pre-made white-label product.

Private label products are ready to go designs or products that would be exclusive to you.

White-label designs are convenient — the designs are already finished and ready to go, however they are not exclusive sold to you. The prices and designs are fixed and may currently be sold in other venues.

Going custom gives you much more control over the aesthetic, cost, and design — but the design phase will initially require more time and cost.
4. Determining your timeline
A timeline for product and packaging will be dependent on several details being finalized. It is going to be fluid until the product, brand, packaging, and concepts are worked through and final decisions are made. We can provide a general timeline upfront, however it may need adjustment along the way.
Don'ts
1. Don't rush into manufacturing, if your design isn't finalized

It is vital that you are very clear on your brand, your product fit, and how you're going to create a viable business before spending money on manufacturing.
2. Proceed cautiously with unresponsive partners

Find a manufacturer that you can easily communicate with, you will have an ongoing relationship with your manufacturer. When dealing with something as detailed as jewelry, it's imperative to ensure there are no language or time zone issues that must be overcome in order to get things done efficiently and effectively.
3. Don't sign a manufacturing production order if you haven't seen a sample

Most manufacturers should be able to produce a sample before diving into a purchase order.

A sample fee will generally be more expensive than your average piece cost, but don't let this deter you. It will be an essential step to help determine if you like the company, their quality, and even if you (or your customers) like the product after seeing and touching the final product.
4. Don't go for the cheapest option based on the price

Price is only one part of the equation… for most things, the quality will be even more important.

People will pay more if they perceive it as better quality.

Price has factors like shipping, tariffs, and extra fees that may be indirectly tacked on after the fact. Make sure you're asking about these extra costs upfront.
LET'S TALK ABOUT

YOUR PROJECT

Schedule a 30-minute consultation to discuss your goals and learn more about how we can help bring your vision to life.
Jewelry has the power to be the one little thing that makes you feel unique.
— ELIZABETH TAYLOR