We grew up in the industry and have explored and experienced every facet – from retail and repair, to manufacturing and design. We live, breathe, and embrace the jewelry design and production lifestyle.
What sets us apart is we truly understand every vertical of this industry. This gives us the edge to help build jewelry brands, curate collections, and allow anyone who collaborates with us to succeed. With manufacturing as our specialty, we can offer full design curation as well. We have factories in Downtown Los Angeles, Indonesia, and Armenia, all equipped to manufacture your customized jewelry with consistent quality and at unbeatable pricing.
meet

OUR JEWELERS

With years of experience under our belt in an industry we love, we are excited to bring our expertise and passion to our work and share it with the people we meet.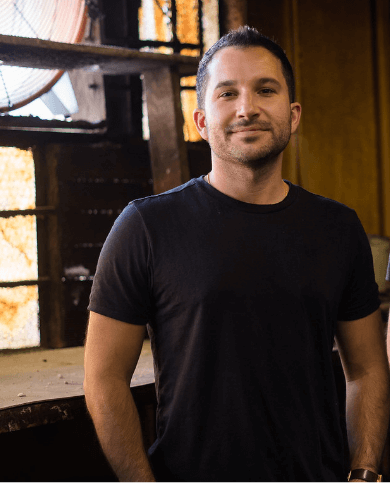 ATILA GHASSEMI
Atila's love for the jewelry industry began at the age of 16, when he started in the repair side of the business. After several years, while managing a high-end jewelry store, he got his GIA graduate degree in diamonds, and has since helped grow the store to be #1 in the Inland Empire for the last eight consecutive years. From there, Atila expanded his reach with his own studio for custom design, and has been helping brands and companies elevate and scale ever since.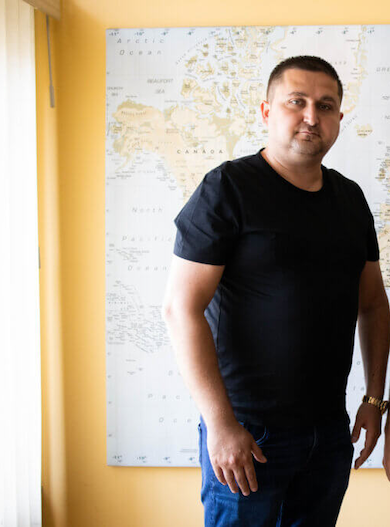 STEVE ULIKYAN
Steve was exposed to the jewelry manufacturing side of things from a young age. Growing up in Armenian culture – which is famous for its jewelry craftsmanship – and under the influence of his father who owned a jewelry factory, his destiny in the industry was set. With time and experience, he has become a proficient jeweler, honing and mastering his skills over the years and creating custom pieces not just by design, but by hand. Rooted in a strong jeweler's foundation and an everlasting passion for jewelry, Steve delivers full design work with quality construction mind – a huge advantage over the average design expert.
OUR DESIGN
philosophy
Our design philosophy is simple: create and curate insanely cool products – and make the process easy for you. We have a deep passion for this industry and focus on designing jewelry that helps brands stand out from the crowd. Our process is collaborative, flexible, and accessible so we can make the design and production process seamless. Our goal is to build long-term relationships focused on taking your brand to the next level.
HOW WE ARE
GIVING BACK
We take pride in connecting with our community and honoring our roots. It's part of what makes us who we are and drives us to continue doing what we do.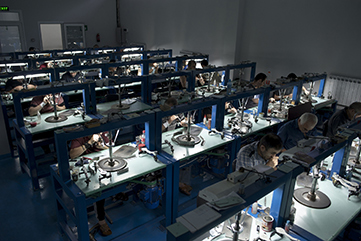 A RETURN TO ARMENIAN ROOTS
Atila co-partner, Steve Ulikyan, grew up in Armenia and wanted to give back to the region by establishing an Atila factory that currently employs 44 local residents who help maintain the production for our clients. Some of the very best jewelry artisanship comes from Armenia, so it only made sense to return a portion of manufacturing there. Seeing the past and the present come together in a meaningful way makes it possible to give back to a community that means so much.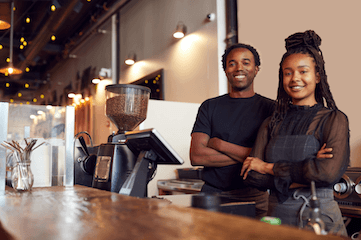 ENRICHING AND SUPPORTING YOUNG ENTREPRENEURS
We work directly with CEEM (Cooperative Economic Empowerment Movement), a California-based non-profit focused on enriching and supporting young, Black entrepreneurs. Through donations, mentorship, and event volunteering, we are helping to inspire change in a place that's close to home.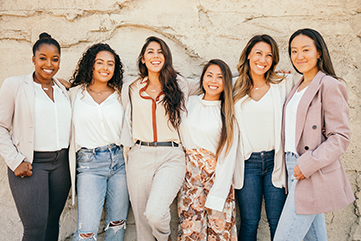 EMPOWERING WOMEN
Driven by a passion for the cause, we launched a self-funded campaign of creating custom-made necklaces for She Can Be Both, a women's empowerment community that celebrates women, without labels. Women can be both a nurse and an athlete, a mom and an adventurer. The goal of the group is to move beyond societal limitations and embrace the concept of "being both".
BRANDS THAT LOVE US


LET'S TALK ABOUT

YOUR PROJECT

Schedule a 30-minute consultation to discuss your goals and learn more about how we can help bring your vision to life.
If you don't know jewelry, know the jeweler.
— Warren Buffett