2022 Trends in Jewelry Designs for Corporate Gifting
Gifts are a great way to make your employees feel recognized and appreciated. 2022's jewelry trends are a mixture of classic and simple designs to fresh new designs that give off summer vibes. 
Here at Atila, we want your employees to feel recognized and beautiful with a custom piece of jewelry designed by you. Atila is the #1 place in Los Angeles for jewelry design and manufacturing. We make your vision come to life with our knowledge and detail that goes into every single piece of our jewelry. All it takes is one call and together we can bring your vision to life.
Personalized Names on Circle Necklaces
There is no better way to make your employees feel appreciated than by gifting them with a personalized necklace. Circle necklaces are all the rage for 2022, and engraving your employee's name will make it even more trendy. Choose from our popular gold or silver or mix it up with polished rose gold plating.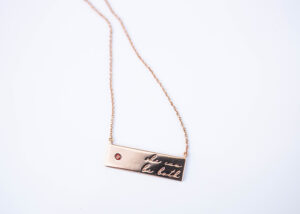 Stacking Vision and Special Sayings On Necklace
Another simple, but timeless gift is a simple necklace. Personalize it with your company's vision or maybe your team has a special saying that you can use instead. Or even better, why not both? Either way, the choice is yours! A simple necklace is great for everyday use, especially in the office.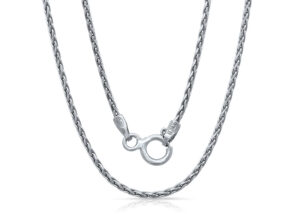 Simply and Classic Studs
It's hard to go wrong with the classic studs. Simple and classy, these can be worn any time of day or night and with any outfit. Throw them on to dress up a casual outfit, or pair them with a beautiful dress for an elegant touch. Diamonds are always a girl's best friend, but if you're looking for something a little different, we can jazz them up with your choice of gemstone in your company color. When gifting a pair of studs, you know the person receiving them will use and appreciate them.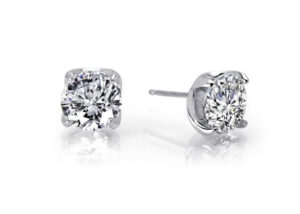 Anyone, Everyone
Are you needing something that says, "Thanks for all your hard work. We really appreciate all you do for our company!", but with a style that will work for anyone and everyone? Look no further. Why not incorporate your company logo into the signet ring of your choice to make this classic a part of your next gifting. Cuff bracelets with the company logo, slogan, or branding on the inside or engraved watches are an excellent idea for all genders.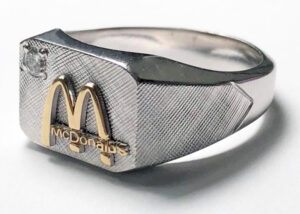 Ankle bracelets are back!
Summer is here and ankle bracelets are back! Imagine laying on the beach with your sun-kissed hair and tan legs while showing off the gorgeous anklet you earned. Or maybe it sparkles in the sun as you ride down Main street and catches that special someone's eye. Anklets are a wonderful gift that can be worn on any occasion. Whether at the beach, for day-to-day wear, or even with a pair of heels.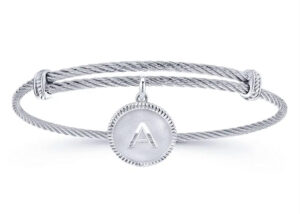 Regardless of your choice, it's hard to go wrong with the trending jewelry designs for 2022. Freshen up your look with a cute anklet or circle necklace. Or keep it classy and simple with a pair of studs or a necklace stacked with your company's vision and statement on it. All it takes is one simple call to get started!
LET'S TALK ABOUT

YOUR PROJECT

Schedule a 30-minute consultation to discuss your goals and learn more about how we can help bring your vision to life.
Jewelry has the power to be the one little thing that makes you feel unique.
— ELIZABETH TAYLOR